20 facts you might not know about Chinatown 1974 movie
The movie "Chinatown" will unavoidably come up while discussing cinematic noir. Many people believe it to be among the best—if not the best—examples of that genre. With Jack Nicholson playing a private eye who is a touch out of his depth, it succeeds as both a period piece and a '70s movie. These are 20 interesting "Chinatown" facts. Do not overlook them.
The screenwriter declined an adaptation in favour of developing his own concept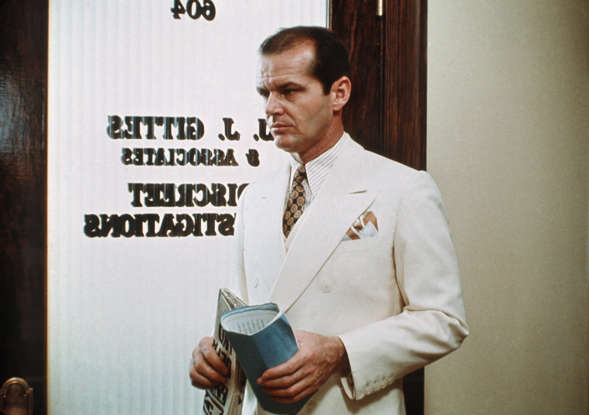 Robert Towne was interested in working with legendary producer Robert Evans. Towne received a $175,000 offer from Evans to create the screenplay for a version of "The Great Gatsby." Towne requested to write a picture based on his own idea since he didn't think he could really do the novel justice. Towne received $25,000 for "Chinatown" rather than $175,000 to compose it.
The film is inspired by real events
"Chinatown" is a noir movie complete with a private investigator, but it also tells a bigger story. It dramatises the water conflicts that at one point engulfed Los Angeles. William Mulholland, who served as the head engineer and superintendent of the Los Angeles Department of Water and Power, is said to have served as the inspiration for the character of Hollis Mulwray. He exercised a lot of power in that capacity. After him, the street Mulholland Drive was named.
Towne was planning on a trilogy
Towne already had three screenplays for movies starring J.J. Gittes as a private eye. The first tale was "Chinatown," and "The Two Jakes" was released in 1990. However, because of the failure of that movie, his third picture, "Gittes vs. Gittes," was never released.
Towne had Jack Nicholson in mind
When drafting a story, many screenwriters picture particular performers in particular roles. It facilitates things. For instance, Towne had Nicholson in mind for Gittes from the beginning. Thankfully for Towne, Nicholson approved of the script, so they didn't have to look elsewhere for the starring actor.
Nicholson got the director on board
We do recognise that writing about Roman Polanski these days isn't really enjoyable. Nevertheless, before being forced to leave the country to escape being prosecuted, he was a successful and well-regarded director. Nicholson had been interested in collaborating with Polanski on a project, and it was Nicholson who gave Polanski the script. Evans agreed, thinking that an outsider from Europe would offer a unique viewpoint on the narrative.
Polanski changed the script quite a bit
Polanski added his personal touches to the film in a couple different ways. He started by taking Gittes' narration out. In order for Gittes and the audience to understand the plot at the same time, he also changed the order in which the story was told. Most significantly, Polanski made significant changes to the conclusion. In Towne's play, Evelyn Mulwray lived while Noah Cross perished.
Jake's name is a shout out to a friend of Nicholson's
J.J. The last name "Jake" Gittes was given to him by Nicholson. He is named after actor buddy and producer Harry Gittes. Towne provided the rest of the name.
Faye Dunaway wasn't the only actress considered for Evelyn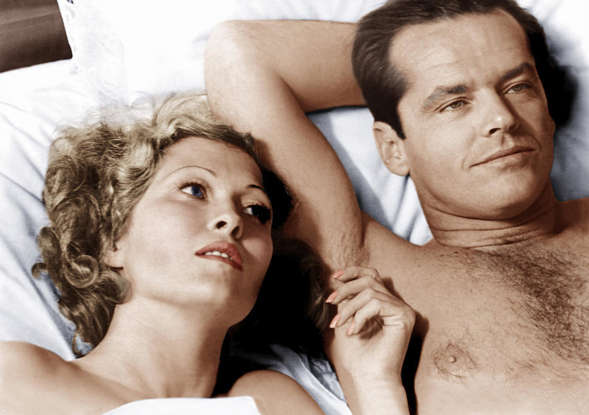 Faye Dunaway's portrayal of Evelyn Mulwray, one of the famous noir femme fatales, played a significant role in this. The decision between Dunaway and Jane Fonda, who had won an Oscar before, was hotly contested. But because Polanski wanted Dunaway, she was given the part.
A legendary actor had a vital acting role
The ultimate terrible guy in "Chinatown" is Noah Cross. A weaker performance might have seriously hurt the movie. Fortunately, John Huston gives a strong performance at the heart of "Chinatown." Although Huston had a brief acting career, he is most renowned as a filmmaker. The Maltese Falcon, The African Queen, and The Treasure of the Sierra Madre are all works by Huston. He won two Oscars for the last of those movies.
The entire film is from Jake's perspective
Gittes is more than just "Chinatown's" main character. He serves as the audience's proxy. Everything is viewed through J.J.'s eyes. The private eye appears in each and every scene; when he is rendered unconscious in the movie, the camera fades out and then re-enters when Jake regains consciousness.
Polanski and Dunaway did not get along at all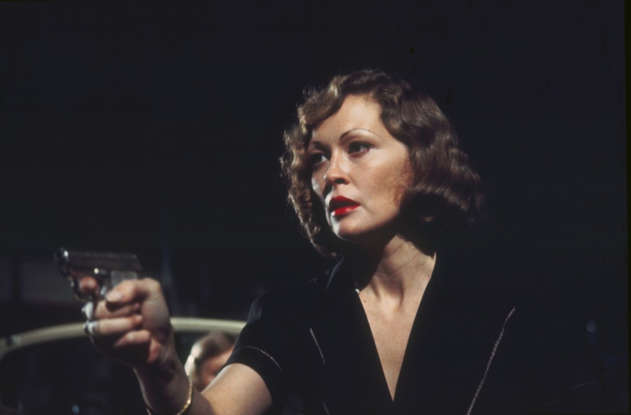 Dunaway was known for having a volatile acting style. There are much more serious issues to bring up when talking about Polanski's shortcomings as a person, but he was also a blunt director. Dunaway left the movie during filming because of their strained relationship, and Evans had to persuade her to return.
The movie has an all-time iconic last line
"Chinatown" delivers when it comes to some of the most quotable lines in movie history. Even if you haven't seen the movie, you've probably heard the line that concludes the depressing conclusion: "Forget it, Jake. Chinatown is here. That phrase was on AFI's list of the top 100 movie phrases, but interestingly, it came in at number 74.
It got a ton of Oscar nominations
Noir experienced a slight resurgence in the 1970s, and "Chinatown" was arguably the height of that. It was nominated for an astounding 11 Academy Awards. But only one of them was successful. Best Original Screenplay went to Towne. Although Towne might not be to blame for "Forget it, Jake," as Polanski altered the movie's ending. Chinatown is here.
The movie's reputation remains strong
"Chinatown" was favourably appreciated in 1974, and many people still adore it. It came in at number 21 on the 10th anniversary top 100 AFI film lists. Even more so, the British daily "The Guardian" praised it. It was hailed as the greatest movie ever in 2010.
Nicholson and Huston had a connection as well
The characters played by Nicholson and Huston in "Chinatown" are hostile to one another. However, there may have also been some awkwardness off-screen. Nicholson had a connection with Huston's daughter Anjelica around the time they were filming the movie. They spent a lot of time together.
Nicholson really slapped Dunaway
Mulwray tells Gittes a secret while receiving a series of harsh and unsettling slaps in this clip. Stage slaps were Nicholson's initial method, but it wasn't effective. Dunaway instructed Nicholson to actually slap her. Despite his reluctance, he gave in to her demands, and you can see the take where he actually smacked her in the movie.
The father of a familiar face has a small role
Does the actor portraying the enraged farmer in "Chinatown" resemble anyone you know? We may understand the reason. Rance Howard, who is now best known as the father of Ron Howard, is that actor. Yes, Ron's father was a character actor who built a successful career on the backs of little appearances in movies and television.
There are a few more notable actors in the cast
Nicholson, Dunaway, Huston, and Polanski have all been suggested. They are all four Oscar winners. However, the cast now includes three additional actors who have received Oscar nominations. Burt Young, Joe Mantell, and Diane Ladd all appear in the movie. James Hong, who has countless credits to his name but is not an Oscar nominee, is also.
The nose-cutting scene was quite tricky to make happen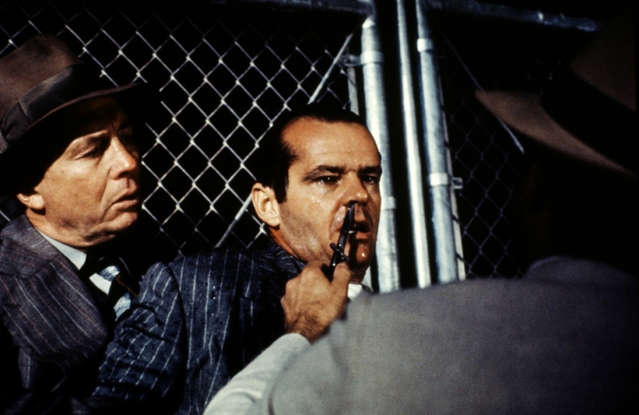 Nicholson, Dunaway, Huston, and Polanski have all been suggested. They are all four Oscar winners. However, the cast now includes three additional actors who have received Oscar nominations. Burt Young, Joe Mantell, and Diane Ladd all appear in the movie. James Hong, who has countless credits to his name but is not an Oscar nominee, is also.
Read also: